ShovelBums Gear
The ShovelBums store has loads of archaeology and anthropology themed bumper stickers, shirts, etc... And your purchases help to support this site and keep ShovelBums a viable resource for you.

Click on any of these sample designs to visit the ShovelBums store and see all the items.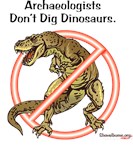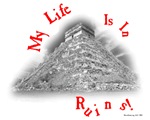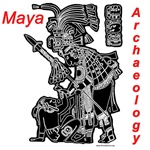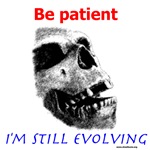 You Know You Are An Archaeologist When...



And lots more gear hereYour purchases help to support the independent site ShovelBums.org which is here for you!
ShovelBums is undergoing some updates.  Please bear with the mess :-)
ARCHAEOLOGY JOBS
In the summer of 2013 YahooGroups, who hosts the mail server I use to run ShovelBums, instituted a major "upgrade".  Well that has been nothing but a PIA since going in.  One big problem is that the upgrade now prevents me from showing and RSS feed of jobs on this site.  I am working on fix, but until then you can view all current jobs 
https://groups.yahoo.com/neo/groups/shovelbums/conversations/messages
If you are currently a member of ShovelBums employment mailing list all you need to do to post a job is to e-mail it to This email address is being protected from spambots. You need JavaScript enabled to view it..  Please include a clear subject, salary information, and relevant contact information.  Read more at How to Post a job on ShovelBums
After consulting with the users of ShovelBums I am implementing a fee change effective April 5th 2011 as detailed in this message to the 15,000+ member of ShovelBums.  The new fee for posting a job will be $100 per job advertistement/job class (this is 1/4 the price of an advertisement on Monster.com).  For example:
If you advertise for 20 Archaeology Field Technicians the fee is $100
If you advertise for 20 Archaeology Field Technicians and 3 Crew Chiefs, and 1 Principal Investigator the fee is $300.
"Cattle Calls" (i.e. an add that reads like "We need a bunch of field people for a lot of projects in several states this summer") will be billed on a case by case basis.  Cattle Calls are a pain to invoice properly, so please try to be as clear as possible :-)

Note: It is much better for you and the members to have a clear subject to your message detailing what positions you have available.  You won't be charged anything extra for splitting your advertisement into multiple postings and it makes it easier for your intended audience to see what you want AND to share your add with their personal network.
Best,
R. Joe